To view the verification FAQ, click here
IMPORTANT NOTE BEFORE YOU START
Make sure that the country setting in the verification process - as seen here - is set to the SAME country as the one issuing the document you will be verifying with. Your FACEIT country setting has no effect on the setting for the verification process. You must check this DURING the verification process and select accordingly.
You can ONLY VERIFY ONE account. Make sure it is YOUR MAIN account.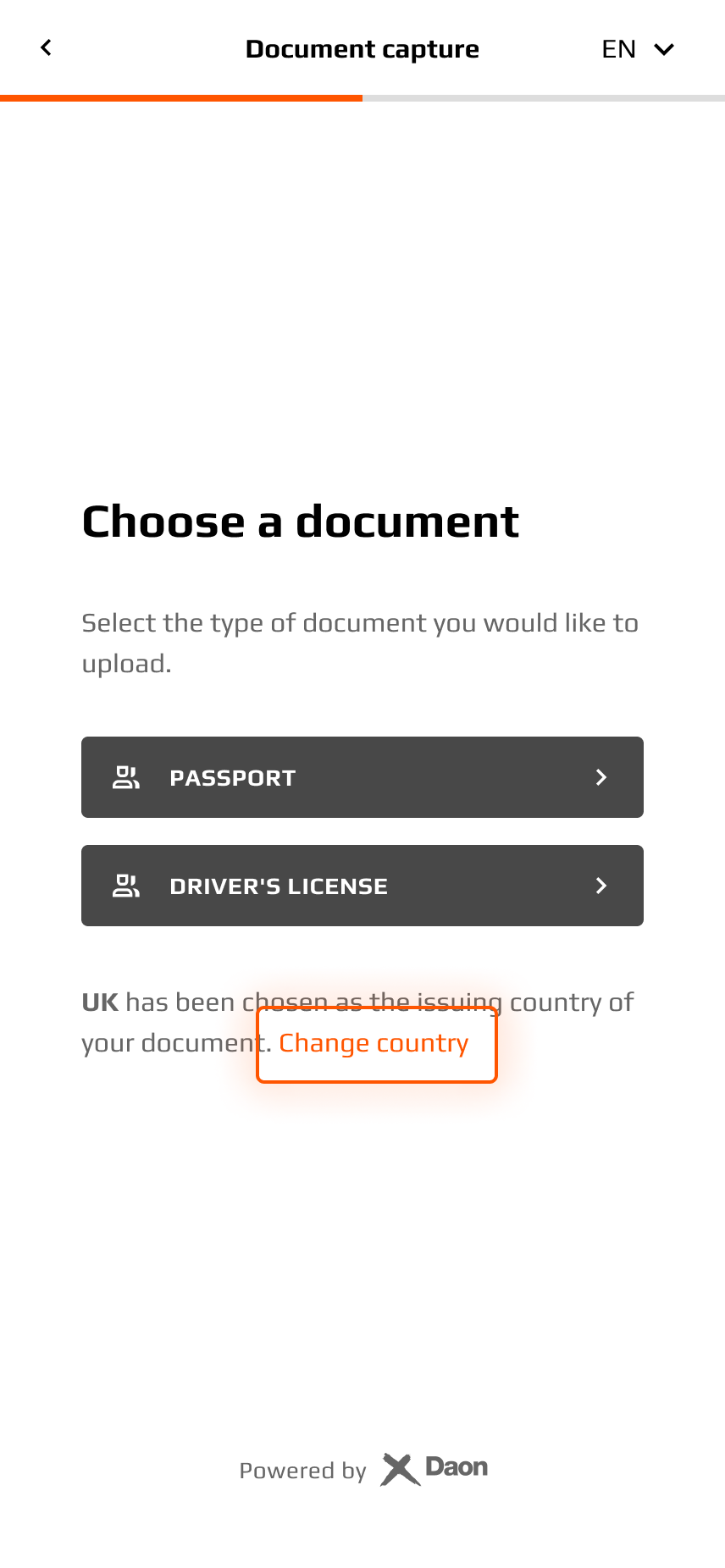 What do I need to take into account before verifying?
To begin the verification process, please ensure you have your smartphone and physical ID documents that are accepted by our system at hand. It is especially important that the lighting is adequate to ensure your passport-style photo can be accurately taken.
Can I use someone else's identification documents to verify my account?
No, you cannot use someone else's identification documents to verify your account. Doing so would violate the platform's policies and could result in account suspension or termination.
How long will it take to verify my account?
The process is just 3- 4 steps depending on the chosen option. Once submitted, Verification times may vary depending on the volume of requests, but typically take no more than a few minutes to a few hours.
How do I verify myself on FACEIT?
To verify yourself, go to the verification page in your FACEIT account settings. You will need to provide a face capture and scan your identification document.
NOTE: Ensure you have your document ready before you start the process and make sure the country selected on the process matches the one on the ID document you are scanning. ( Your FACEIT account setting on this doesn't follow through so you need to manually check this point).
Step 1 - Scan QR Code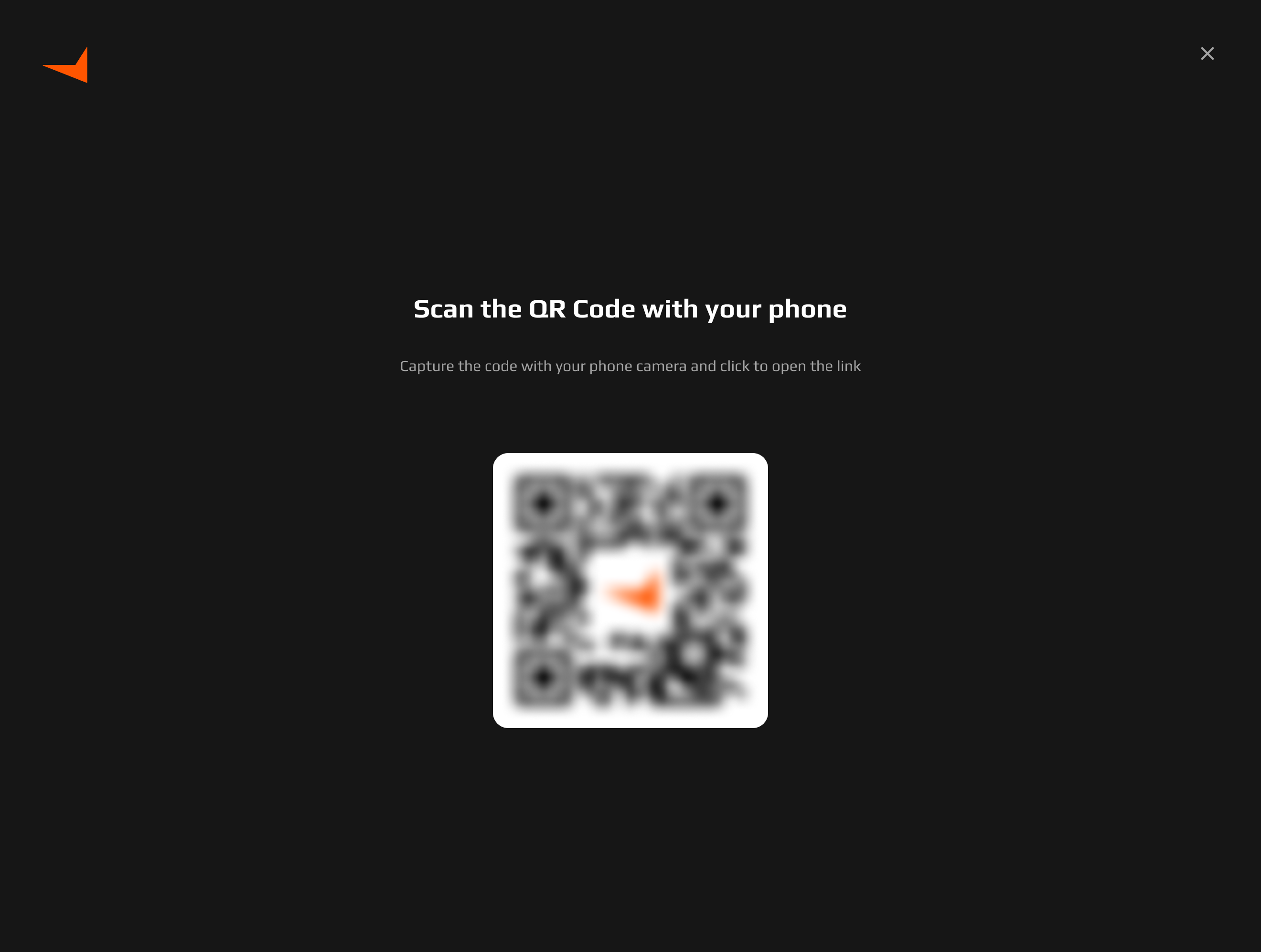 Step 2 - Take a photo of yourself. If you're having issues completing this stage, please remove any glasses you may have and maintain the same facial expression as you have in your ID.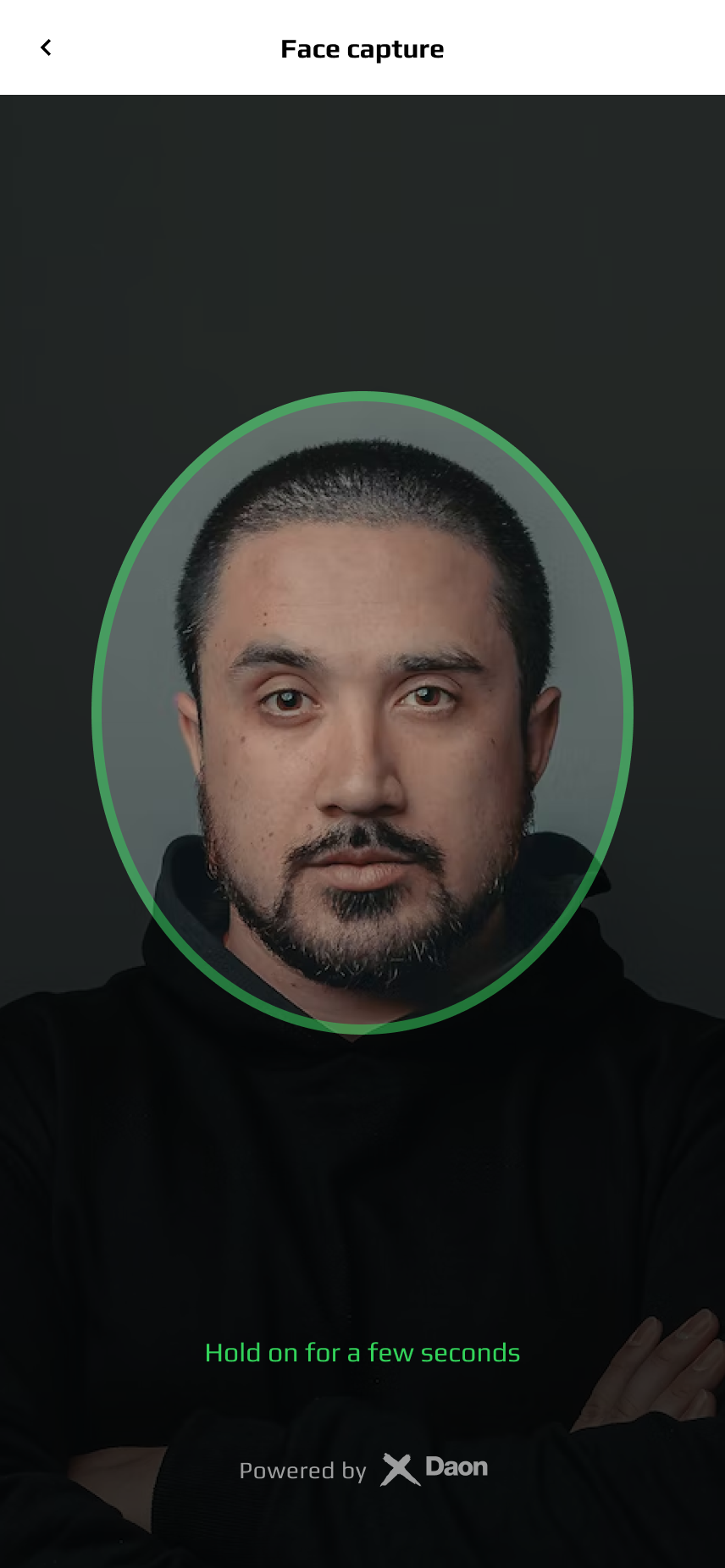 Step 3 - Scan your identification document (only required for Document Capture verification)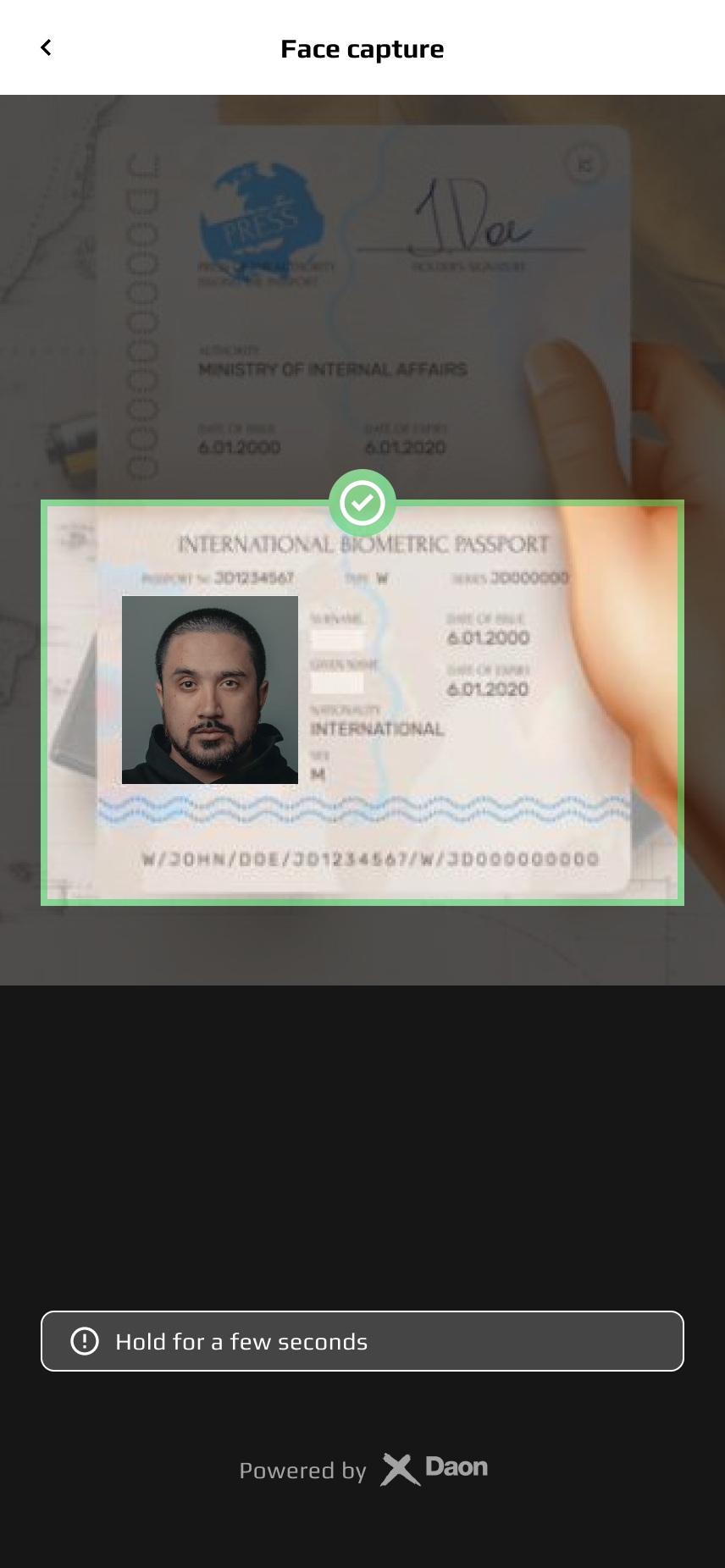 Step 4 - Get verified!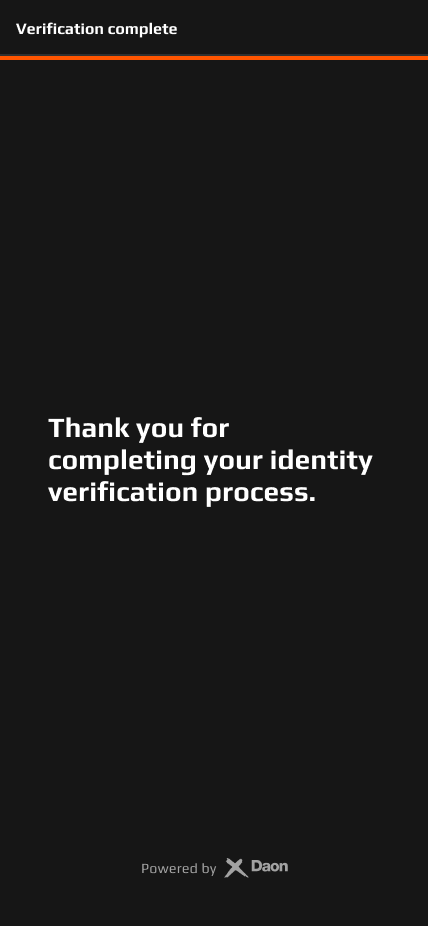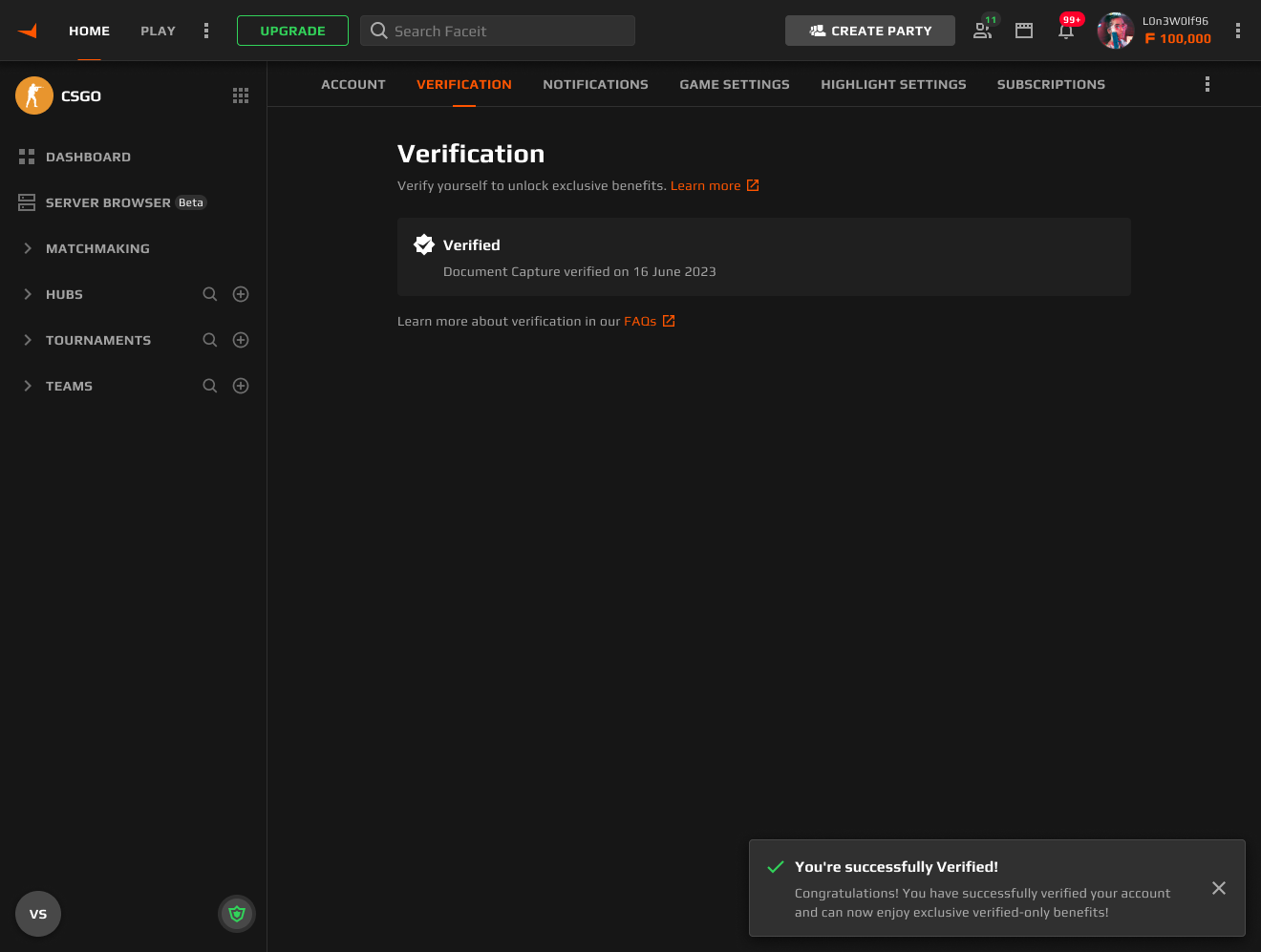 Can I choose to only do the face capture process and not scan my ID document?
For those who can't (e.g. underage players) or don't want to share their ID document, we will soon be offering the option to only do a multi-factor face capture verification that will not require any form of document ID. We'll share more details about this and how it's going to work in our next update.
What should I expect during and after the verification process?
Verification times may vary depending on the volume of current requests but should take no longer than a few hours. Most requests should be completed within a few minutes.
Your account will enter an 'In-progress' state while your verification is pending. If successful, your account will be verified and you will have access to all the benefits included.
If the verification process becomes stuck due to a connection loss or closing the verification window too soon, you will need to wait 30 minutes before being able to begin the process again. If the situation persists, do not hesitate to contact support.
Daon's website informed me the process was completed, why did my verification fail?
The confirmation on Daon's website doesn't mean the verification was successful, it means your documents have successfully been received. The outcome of the verification still needs to be processed.
My verification failed, why?
There are a number of reasons a verification might fail. Please ensure the following when you retry:
The country that you chose during the verification process matches the country that issued your document

You're over the age of 18

You aren't wearing glasses when taking a selfie

When you are trying to scan the original document -

Do not take the scan through a screen

Do not use a photocopy

Do not take a picture of a picture

Make sure your identity document isn't expired

You don't already have a verified account as you can only verify ONE account

Check your lighting is good enough for a clear photograph
I have tried to verify but it failed and it won't let me retry - what do I do?
While you're in the middle of the verification process, your account is momentarily put into an "In-Progress" state while it waits for the result of the verification check. There is a time-out set to unlock your verification process in the event of it being blocked after a failed attempt. If the situation persists, do not hesitate to contact support.
To mitigate issues with the verification you can be prepared by doing the following:
– Make sure you have good natural light for the face capture process ( this process will require a full selfie)
– Have your identification documents ready if choosing this option
– Be free from interruptions
My verification failed: "Document validation failed - selected country and document country are not the same" - how do I fix this?
You should restart the process and ensure you select the country that matches your ID Document. Your setting on FACEIT doesn't affect the process. Your document issuing country needs to match the setting in the process as seen on this screen.