Who needs to buy a tournament ticket?
You will have to agree with your team who should buy the tickets. Any team member can buy any number of tickets. As long as the ticket holder is part of the team, the team will be able to sign up and play the tournament.
Example: Your coach buys all five tickets and signs up your team for the tournament.
How many tickets does my team need?
Your team needs one ticket for each player slot. E.g. for a tournament with five players per team, your team needs to buy five tickets to enter.
The tournament requires subscriptions and tickets. Do I need both?
No. You only need a ticket OR an organizer subscription. Any organizer subscription that is listed on the join requirements is equivalent to one ticket.
How do I buy tournament tickets?
1. Once sign-ups open for the tournament, click on "Join tournament"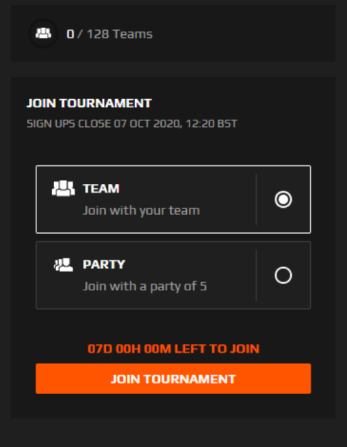 2. Select your preferred team (or create one).
3. Check how many tickets your team is missing.
4. Click on "BUY TICKETS".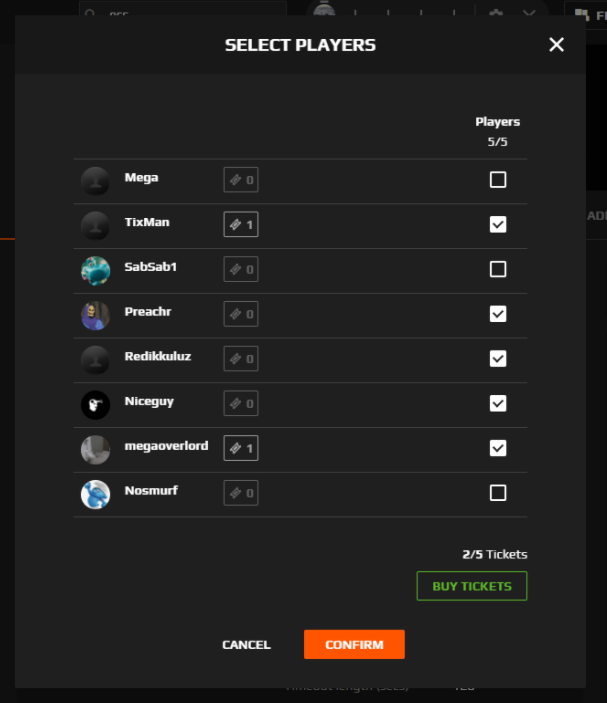 5. On the ticket screen, select any of the available tickets and how many you want to purchase, then click "BUY TICKETS"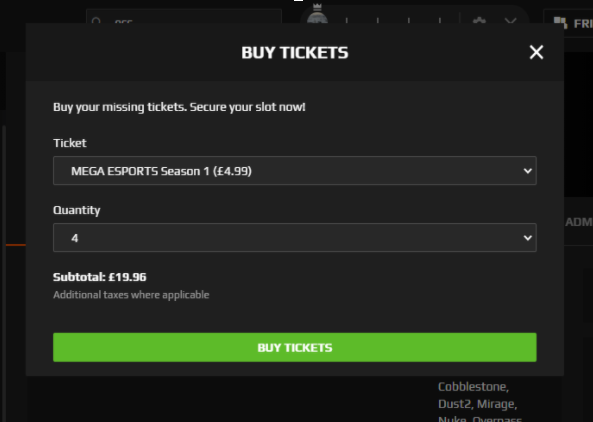 6. On the payment screen, select a payment method and follow the payment instructions.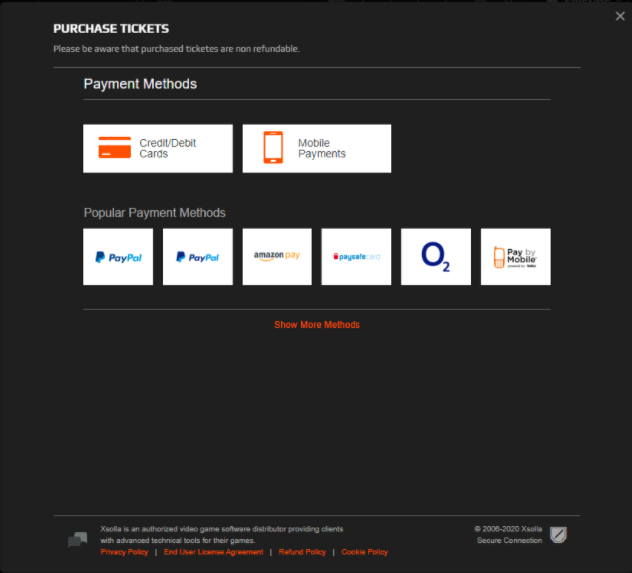 Where do I see which of my team members are holding tickets?
1. On the tournament overview, click on 'Join tournament'.
2. Select your team.
3. You can see the ticket/subscription counter next to each player.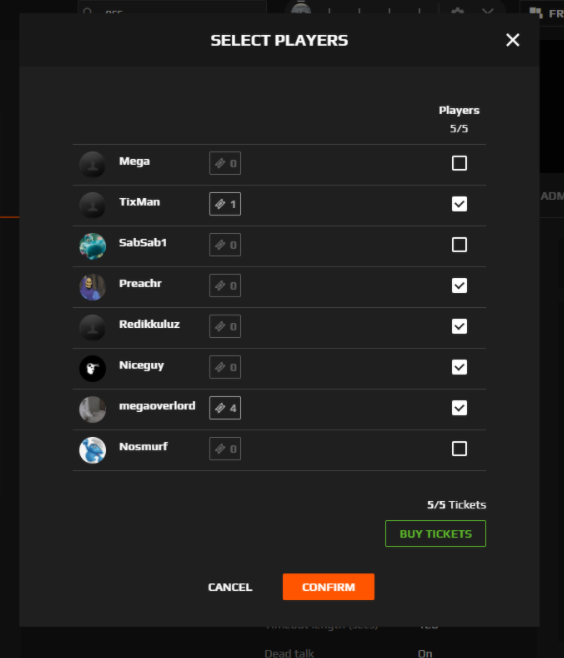 Can I enter more than one tournament with my ticket?
In theory: Yes. This depends on the tournaments the organizer is running for the ticket type you purchased. An organizer will provide details about different ticket types on the tournament description or on their organizer page.
I didn't use my ticket(s). How do I get my money back?
If you accidentally purchased too many tickets or didn't end up playing in the tournament, please open a regular support ticket for further assistance.
I'm a tournament organizer. Can you enable tickets for my tournaments?
Tournament tickets and organizer subscriptions are only available to selected content creators. To discuss your case, please reach out to our partnerships team or to your dedicated partnership manager.
Once a ticket or subscription type has been set up under your organizer, you can add these as an additional requirement from the tournament settings.