All of the following options will be located inside the 'Admin' tab, so please go there from the main page of your hub before familiarising yourself with the following options.
Live issues
Under this tab, admins will be able to see issues currently live in their hub, such as players calling for a live admin due to a server issue.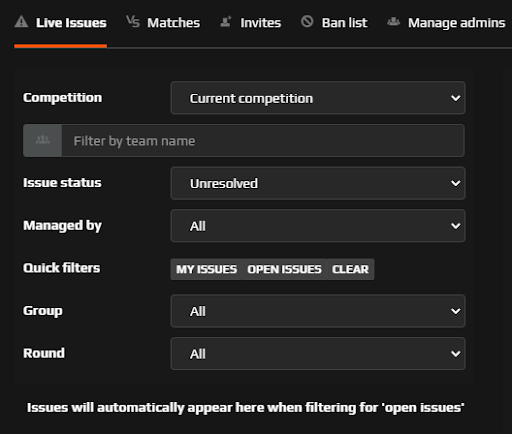 Matches
Admins are able to view all current and past matches, with various filters to find specific matches easier.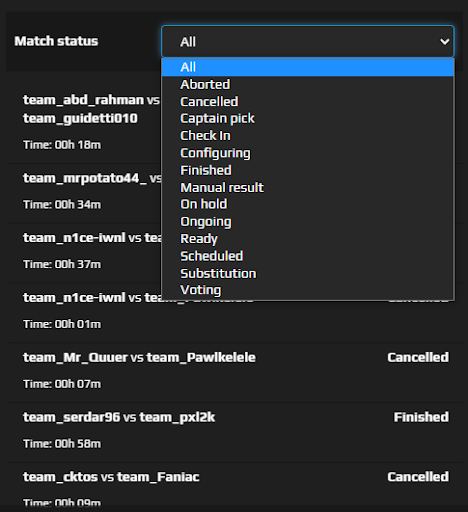 Clicking on a specific match will open up additional options such as raising an issue, disabling the ability for players to create a ticket and more.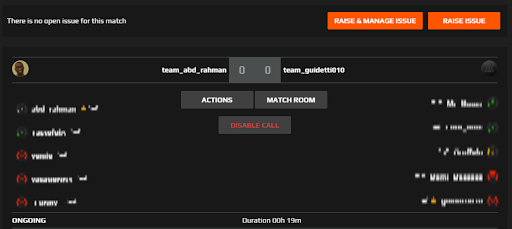 Invites
Admins can view and manage all pending invites in your hub. If a player was invited by mistake you can remove the invite from this page, denying the user access to your hub.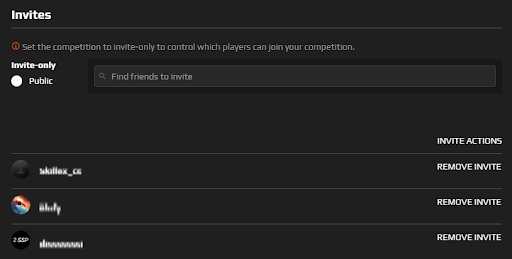 Ban lists
Admins can view, create and remove bans from users in this section. When banning a user it's a good idea to put a clear reason in the 'Ban reason' box to make it easier for other admins to understand why the ban was issued.

Applications
Users who've applied to join your hub will be displayed in this section. You may approve or deny their application.