If you and your friends are playing from the same house in a LAN setting you will need to ensure everyone is using a different public port to be able to connect to our servers.
Here's how you can achieve this:
Open your Steam Library and right-click on CS2. Then, proceed to select "Properties."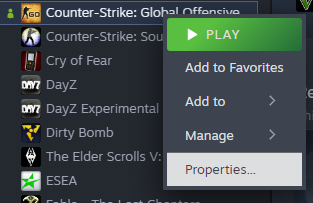 A new window will open. Scroll down slightly to 'Launch Options'.

In the launch options field, input "+clientport 2700X" where X represents values such as 6, 7, 8, or 9. The default value is 27005.
Confirm your input by closing the window.
Launch your game and join the match either by clicking "Play" or using the IP provided in the CS2 match room.