Connecting Rocket League (RL) to your FACEIT account from any of the support platforms is incredibly easy to do, follow the steps below to get connected
** You must have played at least one match in-game to be able to connect the game to your FACEIT profile **
Navigate to your

game settings

Press 'Add Game'

Select Rocket League from the list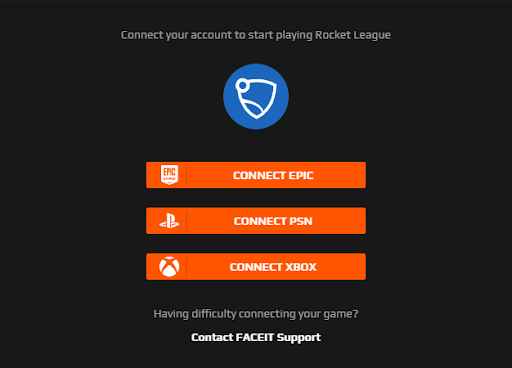 Connecting via Epic
Press the 'Connect Epic' button and choose how you want to sign in to your Epic Games account or register an account if you've not made one yet.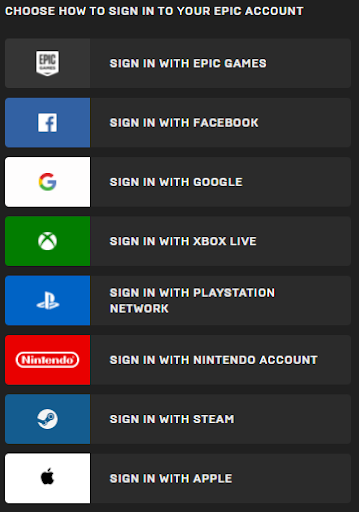 Once you're signed in, press 'Allow' on the popup to connect your RL account.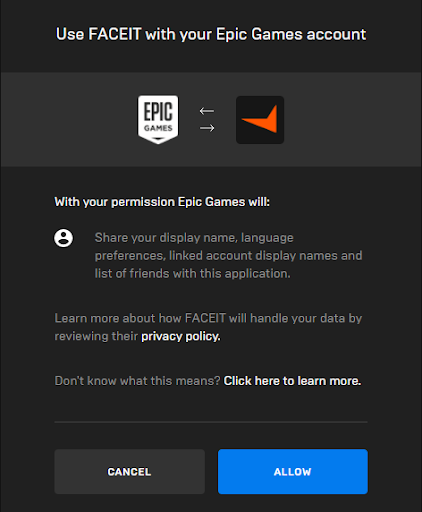 Connecting via Playstation (PSN)
Click on the 'Connect PSN' button and sign in to your sony account on the following screen.
Allow it to share your RL account information with FACEIT to connect the game to your account.
Connecting via Xbox
Once you click the 'Connect Xbox' button you will be greeted with the following popup. Sign in to your Microsoft account.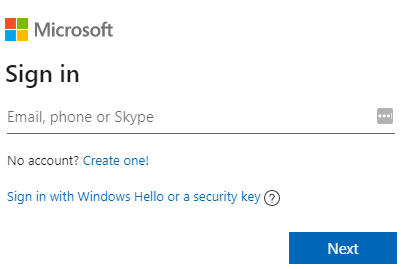 Press 'Yes' on the following screen to connect your account. If you check your integrations section, you should have your Xbox account connected.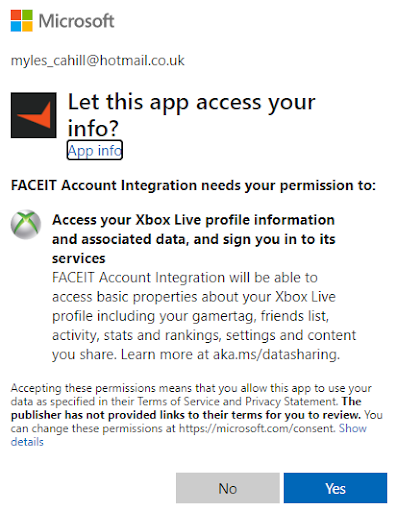 How do I connect RL via Steam?
With RL moving from Steam to the Epic Games store you need to connect RL to your account slightly differently, follow these steps to get started.
Navigate to your

game settings

Press 'Add Game'

Select Rocket League from the list

Click 'Connect Steam'

Press 'Sign in with Steam' from the list

Fill out your details

Allow Steam Games to share your display name and game details with FACEIT
Rocket league registration issues
If you're met with the error 'An unexpected error has occurred…' then please contact our support team as this error typically means your RL is registered on a different FACEIT account than the one you're trying to add it on.

Please state clearly which platform you're trying to add the game from and either your Steam details or PSN/Xbox name.
 If you still require help click below to contact us directly by email