How do I register Dota 2 on FACEIT?
Connecting Dota 2 to your FACEIT account is incredibly easy to do, follow the steps below to get connected!
Before connecting Dota 2 to your account, ensure you're using the correct Steam account. If you have already integrated a Steam account to your FACEIT account, your Dota 2 will need to be on the same Steam account.
Once you've done that, proceed with the following:
Navigate to your

game settings

Press 'Add Game'

Select Dota 2 from the list

Press 'Connect Steam'. You should see the game has been connected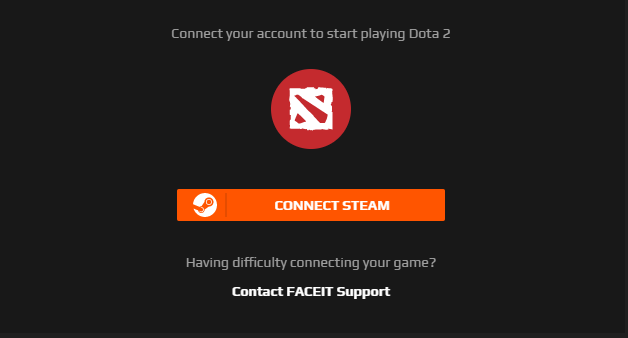 Choose the appropriate region from your

game settings

and begin playing
If you have VAC banned account please see this article
If you receive any game registration issues please see this article
If you still require help click below to contact us directly by email