What are posts?
Posts are a great way to communicate quickly and effectively with your community, sharing updates, news, events, and content directly to your followers in the following locations:
On the player feed
Posts will appear directly to the feed of anyone following your profile page or organisation. Posts are displayed chronologically. Users may unlock this feature by having 100 followers on their FACEIT account.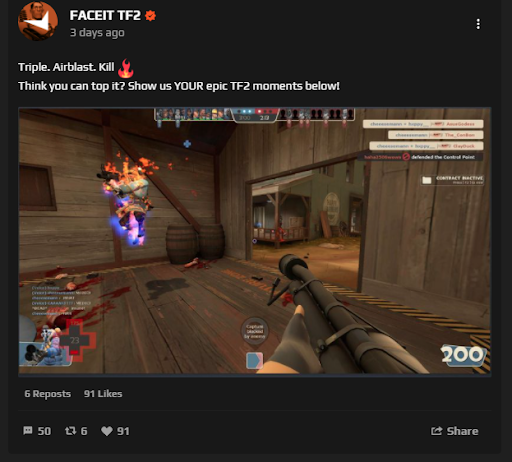 Profile page
Posts will be displayed on the homepage of your organiser or on the right-hand side of your profile if a user. The most recent post will be displayed first unless a post is pinned.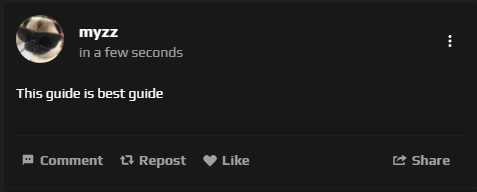 Direct link
Posts can be linked directly by clicking on a post and copying the URL for that specific post.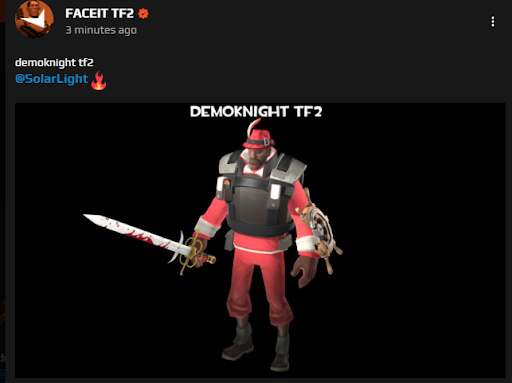 How do I create posts?
Go to the homepage of your organiser or your profile page to create a post. On the right-hand side, you will see your 'Feed'. Type in the box to create and submit a post.

Formatting options
When creating a post, there are a few options available to users to format their post in the manner they wish.
Bold / Italic
Type asterisks (*) on either side of the text you wish to bold and underscores (_) for italic. For example *hello* would be displayed as hello and _hello_ displayed as hello
Embedding links
Images can be embedded directly into the post by pressing the 'Image' button. The image may then be uploaded directly from your computer or phone.

Other contents such as videos or gifs need to be embedded via the following third-party sites:
Youtube

Twitch

Imgur

Giphy
To embed the stream simply paste the direct link into the posting box.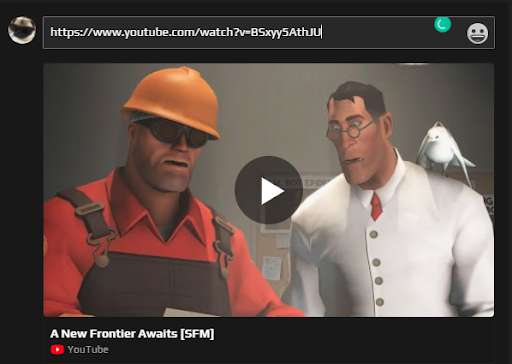 Managing posts
Once a post has been created, the following actions are available:
Share post
Copy the URL or press the 'Share' button to share the post directly from FACEIT to your social media.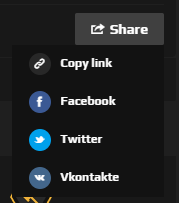 Delete post
If you're unhappy with a post and wish to permanently delete it, you may do so with this option.
Pin post
In the same section as delete, you may also pin the post so it appears before all future non-pinned posts you create.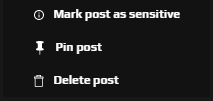 Post statistics
By pressing 'All stats' you may check detailed statistics about specific posts easily, allowing users and organisers an idea of which ones of their posts received the most engagement.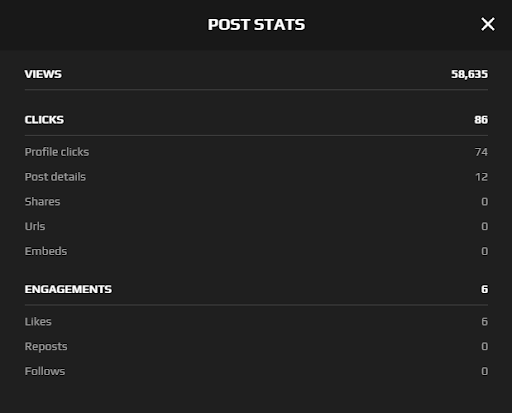 If you still require help click below to contact us directly by email