Create your organizer page
Every user on FACEIT can create their own organizer page. On the sidebar, press the + symbol next to hubs, clans or tournaments and then select 'Create organizer'.

Type out the name you'd like, and click on 'Create'.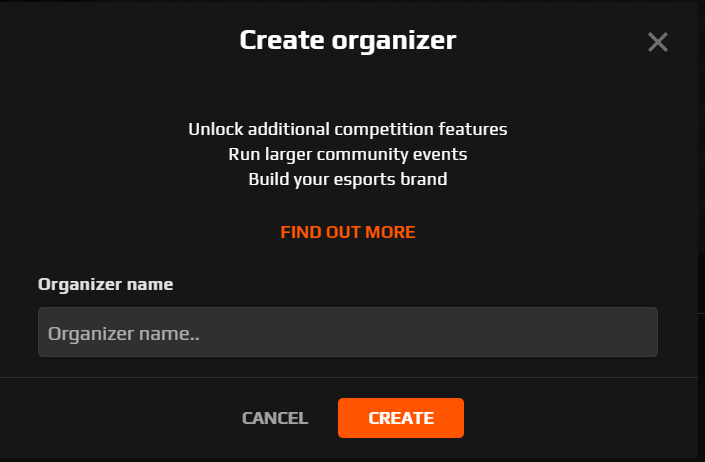 Publishing your page
Organizer pages remain unpublished when initially created. After setting up your page, remember to publish it.
Cover and organizer logo

Make sure that you upload a cover image and add an organizer logo. Supported dimensions are displayed on the upload screen. You can upload images by hovering over the image area and selecting the edit pen icon.
Accessing your organizer page
To access your published organizer, press the three dots at the top right of your screen and select 'organizers' from the drop-down list.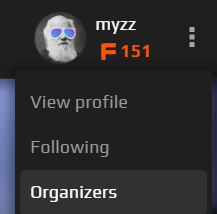 Displayed on the left of this page will be a list of all the organizers you're a part of.

Adding other users to manage the page
If you have other users to help you manage an organizer page and create competitions, you can manage organizer roles from the organizer settings page. Whenever one of your admins creates a new competition, you are automatically added as Senior Admin to the competition.
Adding social media accounts
To link your community to your existing organizer presence on your website, Facebook, Twitter or Twitch, you can hover over the greyed-out icons to edit and add the URLs of relevant accounts.
Creating competitions
You can create competitions by clicking on the '+ Create' action next to the competition headers.
 If you still require help click below to contact us directly by email