Premium Subscription
What is a Premium Subscription?
Our Premium subscription gives you access to all games on FACEIT with all the benefits for each individual game together.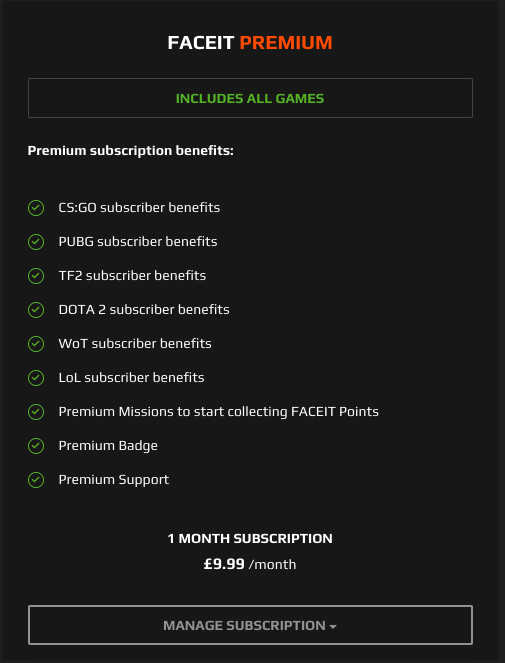 Where Can I subscribe?
You can find the subscription purchase options in your profile settings located in the top right corner by clicking on the settings wheel and scrolling down to "Subscriptions". You can also use this direct link.
We offer multiple packages for Premium with multiple price points. 1 month, 3 months , 6 months , 12 months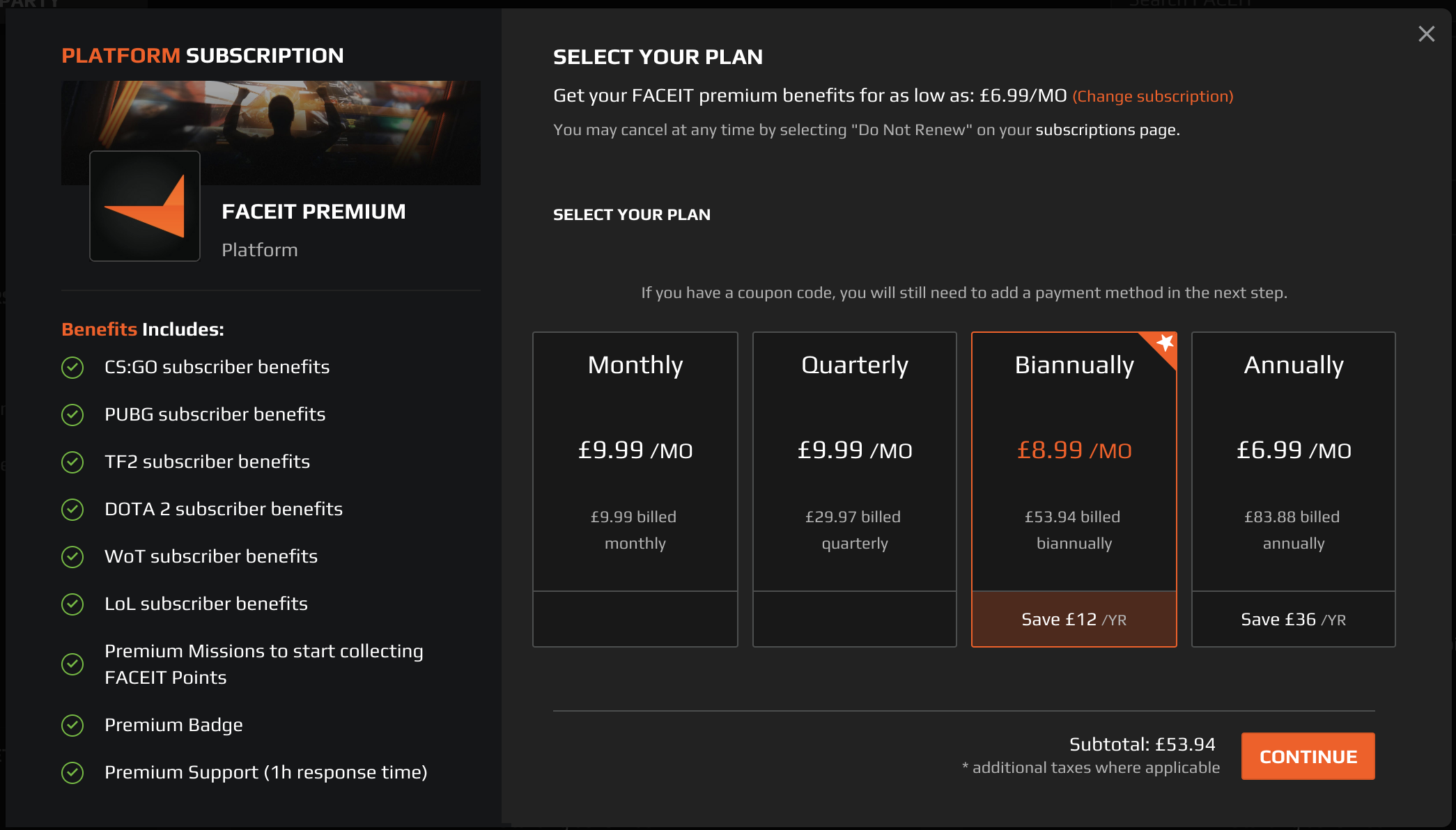 Please Note: The three, six month and one year subscriptions must be paid in full upfront in order to have the reduced monthly rate.
Once you have selected Premium you will be taken to the checkout screen.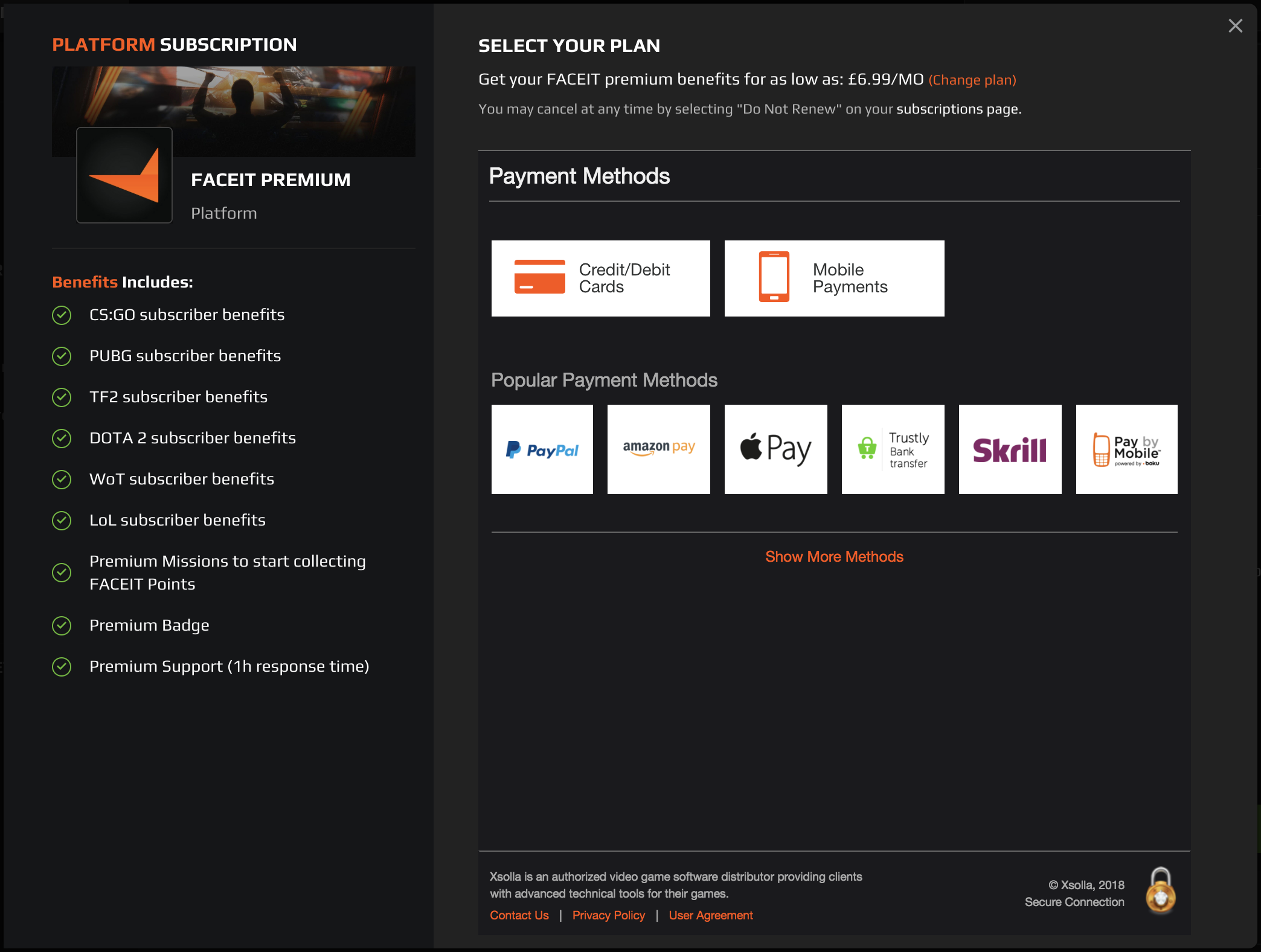 Please Note: If you already have a current subscription and you are upgrading the system will calculate what time you have left on your current subscription and discount the amount from the new upgrade.
If you still require help click below to contact us directly by email