A game subscription grants users access to a single game's benefits on FACEIT.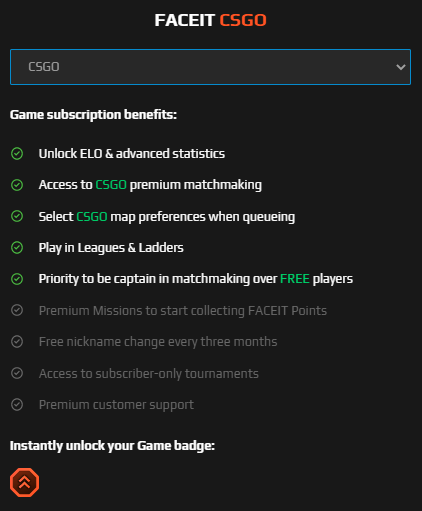 How do I purchase a Game Subscription?
Go directly to your subscription settings, pick the game you want to purchase a game subscription in from the dropdown menu.
Multiple packages are available including one month, three months, six months and 12 months, with different pricing points for different games.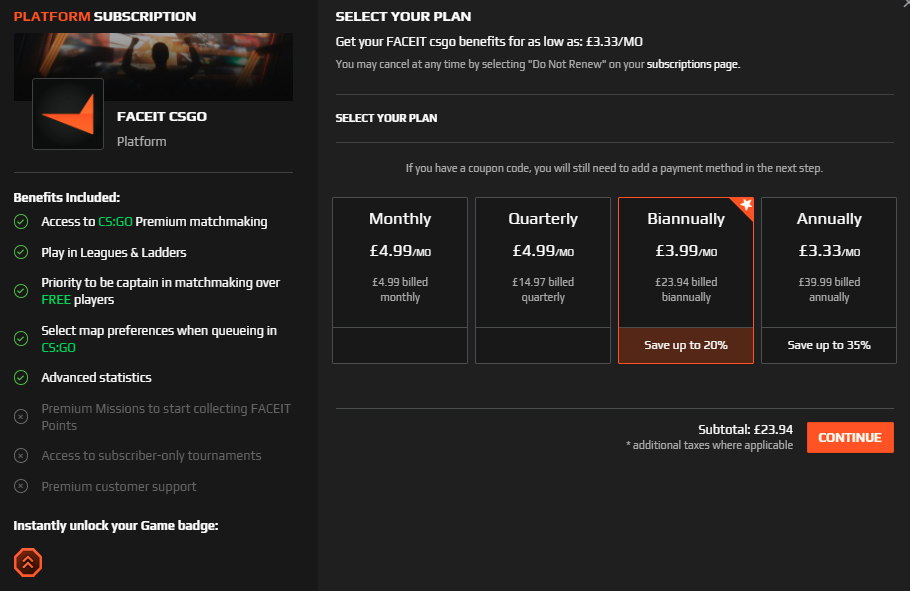 Please note: The subscriptions for three, six and 12 months must be paid in full upfront to obtain the reduced rate. The price per month for these subscriptions is what the overall price works out to.
The checkout screen displays the total price before any payment is withdrawn, taking into account any regional taxes.
If you have a current premium subscription, you will need to wait for that subscription to expire before you can downgrade to a game subscription.
What payment methods are available?
We offer a range of payment options, ranging from standard Credit/Debit card payments to things such as Bitpay and Skins.Cash.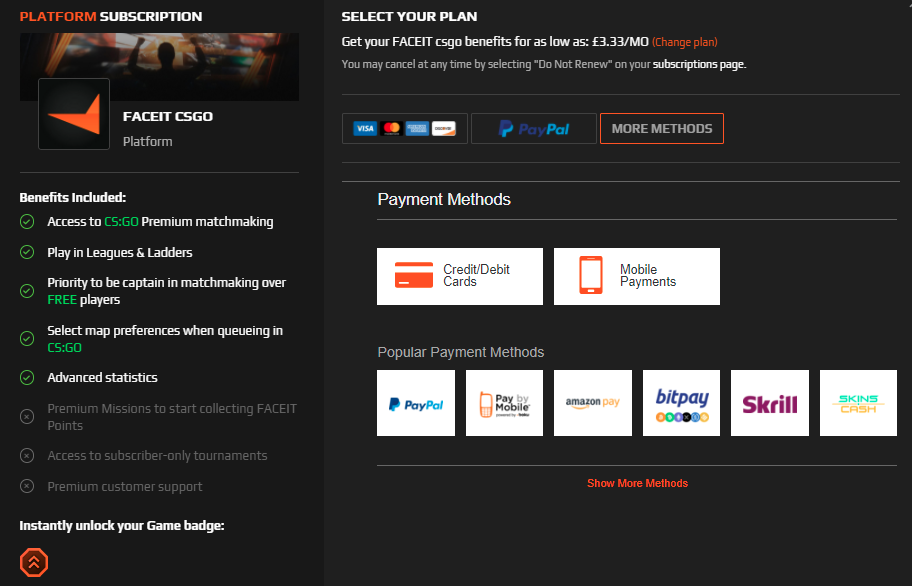 For a full range of payment options, please contact our payment liaison company Xsolla for more information.