How do I register CS2 on FACEIT?
The process of connecting CS2 to your FACEIT account is straightforward. Follow the steps outlined below to establish the connection.
Before proceeding, ensure that you're using the correct Steam account. If you have already integrated a Steam account into your FACEIT account, your CS2 must be associated with the same Steam account.
If you're transitioning from CS:GO
Players who have previously connected CS:GO will encounter a pop-up message explaining the updates we've implemented while shifting from CS:GO to CS2.
Carefully review these changes and once you're ready, click 'Play CS2 Now'.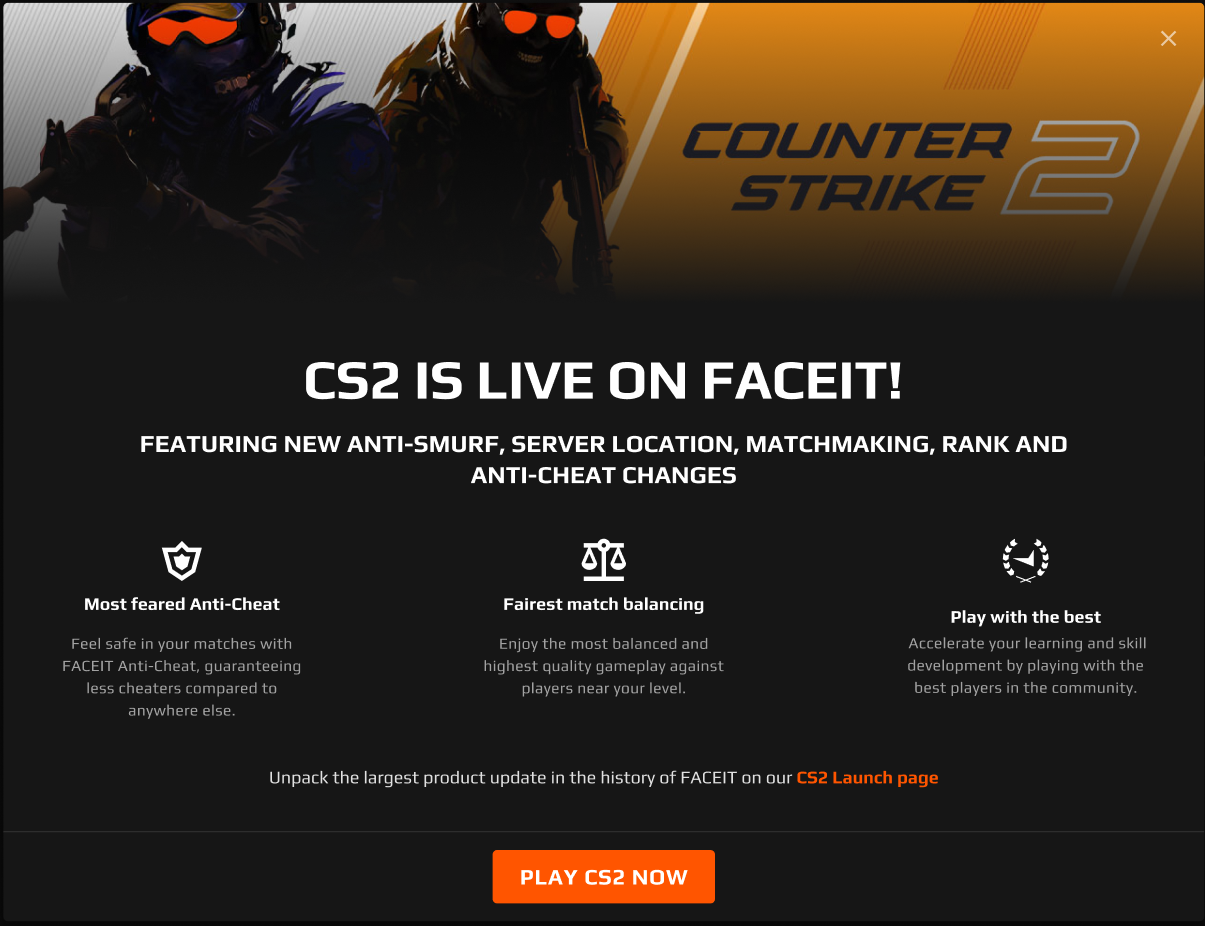 For new registrations
Players with less than 20 hours of playtime in Counter-Strike will be required to verify their identity before being able to play on the platform. More information about this verification process can be found here. Once you have completed the verification, follow these steps:
Go to your

game settings

Click on 'Add Game'

Choose CS2 from the list

Click on 'Connect Steam'.

You will see a confirmation that the game has been successfully linked.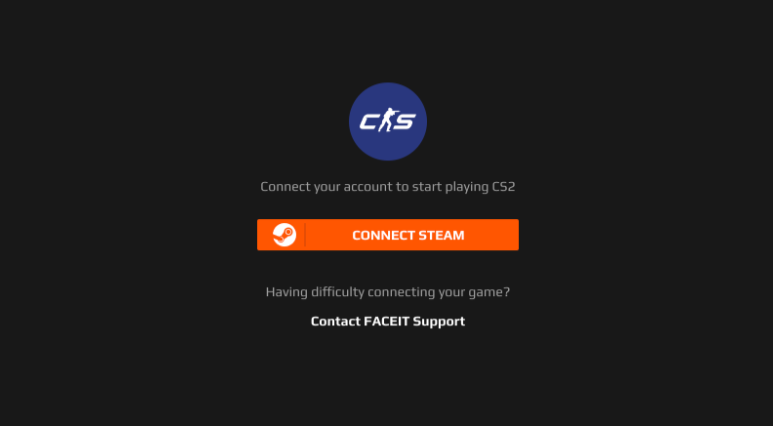 Choose the appropriate region from your

game settings

and begin playing
If you receive any game registration issues please see this article 
 If you still require help click below to contact us directly by email