At FACEIT we have a team of trained volunteers ready and waiting to help you with issues occurring during live matches. Read on to find out how to contact them.
Who can contact live support?
Only the captain of each team may contact live support to ensure problems are sorted as quickly as possible. 
How do I contact live support? 
You may contact live support during the match via the FACEIT matchroom by pressing the down arrow at the top left.

On the following popup, press 'Support'.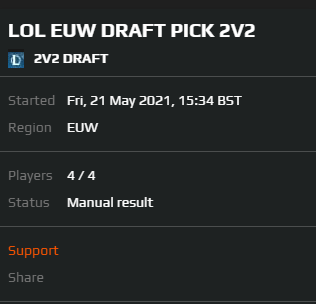 If you're not looking for help with a live issue and you wish to read up on other issues or submit a ticket to our community support team, press 'Go to FACEIT support'. If your problem is a live issue, press 'Live chat'.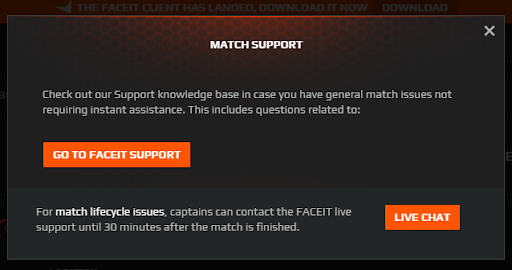 You will see a popup in the bottom right corner. This box will contain the conversation with our live support and state which position in the queue you're at. The support staff will get to your message as quickly as they can, although this may be delayed slightly during peak times.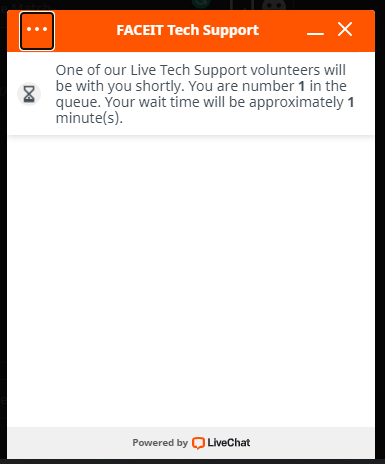 One of our trained staff will help you as best they can.
It's important to remember that issues such as griefing need to be reported via the !report feature ingame, or in the matchroom after the game has concluded.
Live chat is predominantly present to assist with server issues.