Once you join the lobby, you must decide with the other captain who's creating the match, typically the one on the left.

Inside your LoL client, click 'Create Custom' with the following settings.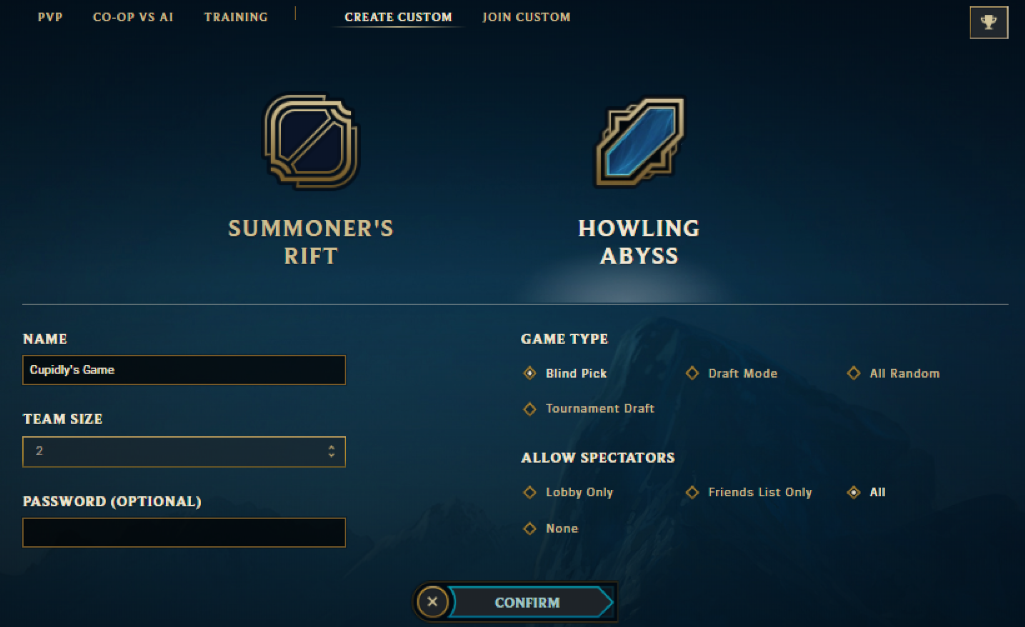 Using the opponent's summoner names, invite them into your lobby.
Once the match has completed, either confirm the score entered by the opposing team or enter it yourself from the popup inside the LoL client.