FACEIT offers a wide variety of official and third-party tournaments for all types of users, read on to find out how to join one.
How do I join a tournament?
To begin finding a tournament to join, you need to visit the tournament dashboard page for your region of LoL.

Here you will find a list of the current upcoming and recently started tournaments. You have various options to filter the list from allowed countries, skill levels, public or private, and much more.
Once you've found a tournament you wish to join, click on the name of the tournament. On the right-hand side select 'Join tournament'.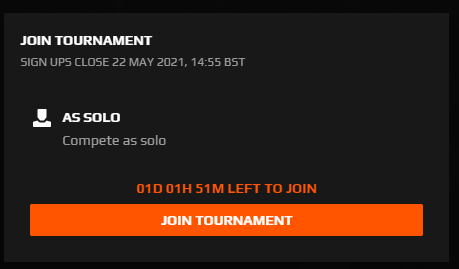 After you've joined the tournament, you will see a message confirming your participation with information regarding the time you must check in at. Failure to check in will result in your removal from the tournament.