Creating posts
This feature is currently in beta and only available to partner organizations. We are planning to roll out posts to all organizers and players over the next months.
What are posts?
With posts you can share relevant content, updates and events with your network. Your friends and followers will see your published posts at the following locations:
1) Player feed
your post will appear in the personal feed of your friends and followers. Posts are sorted chronologically in the player feed and should appear after a couple of minutes.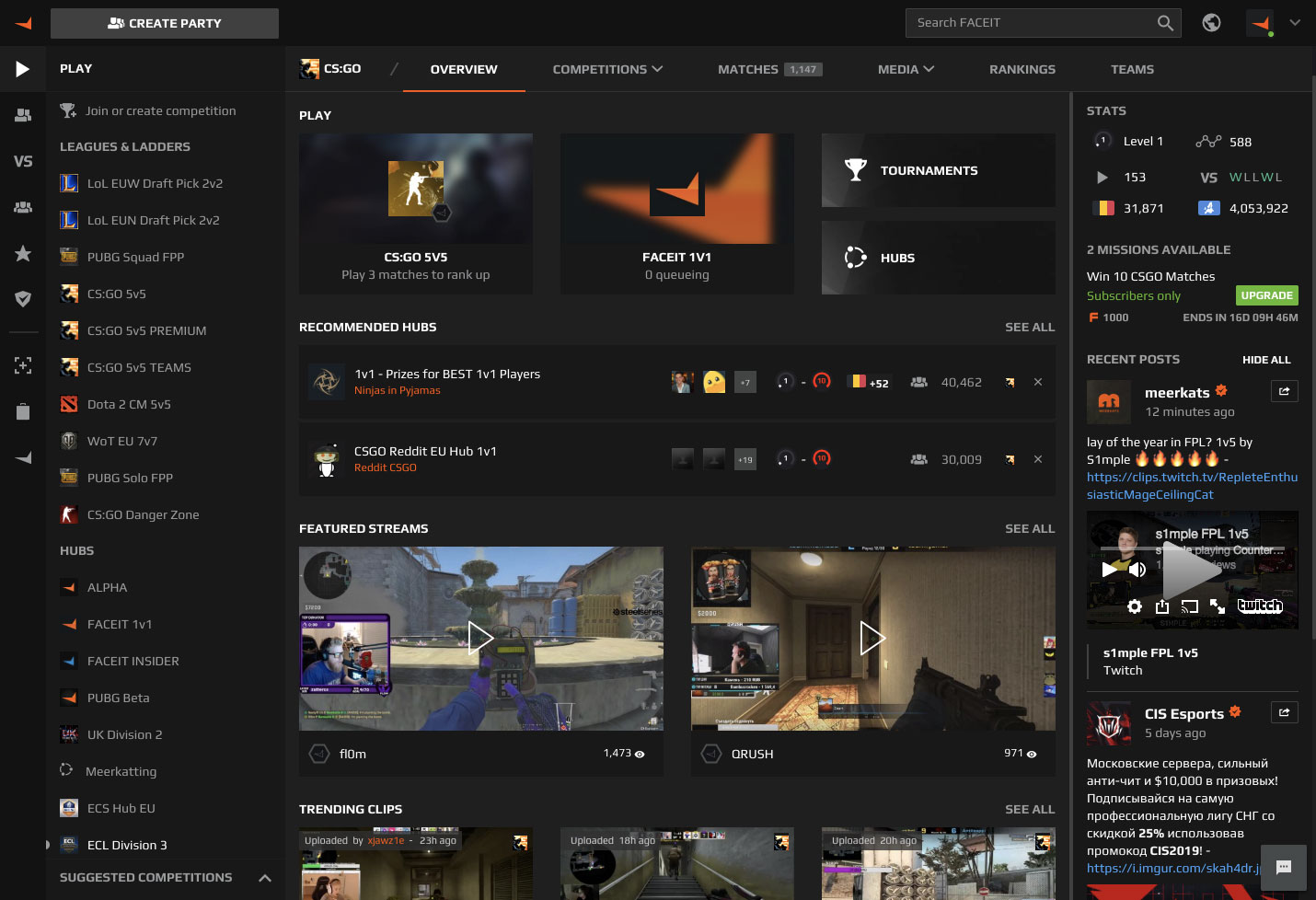 2) Profile page
Your post will also appear on your profile page. By default your last post will be displayed. In case case you have a permanent message to share with your network you can also pin a previous post.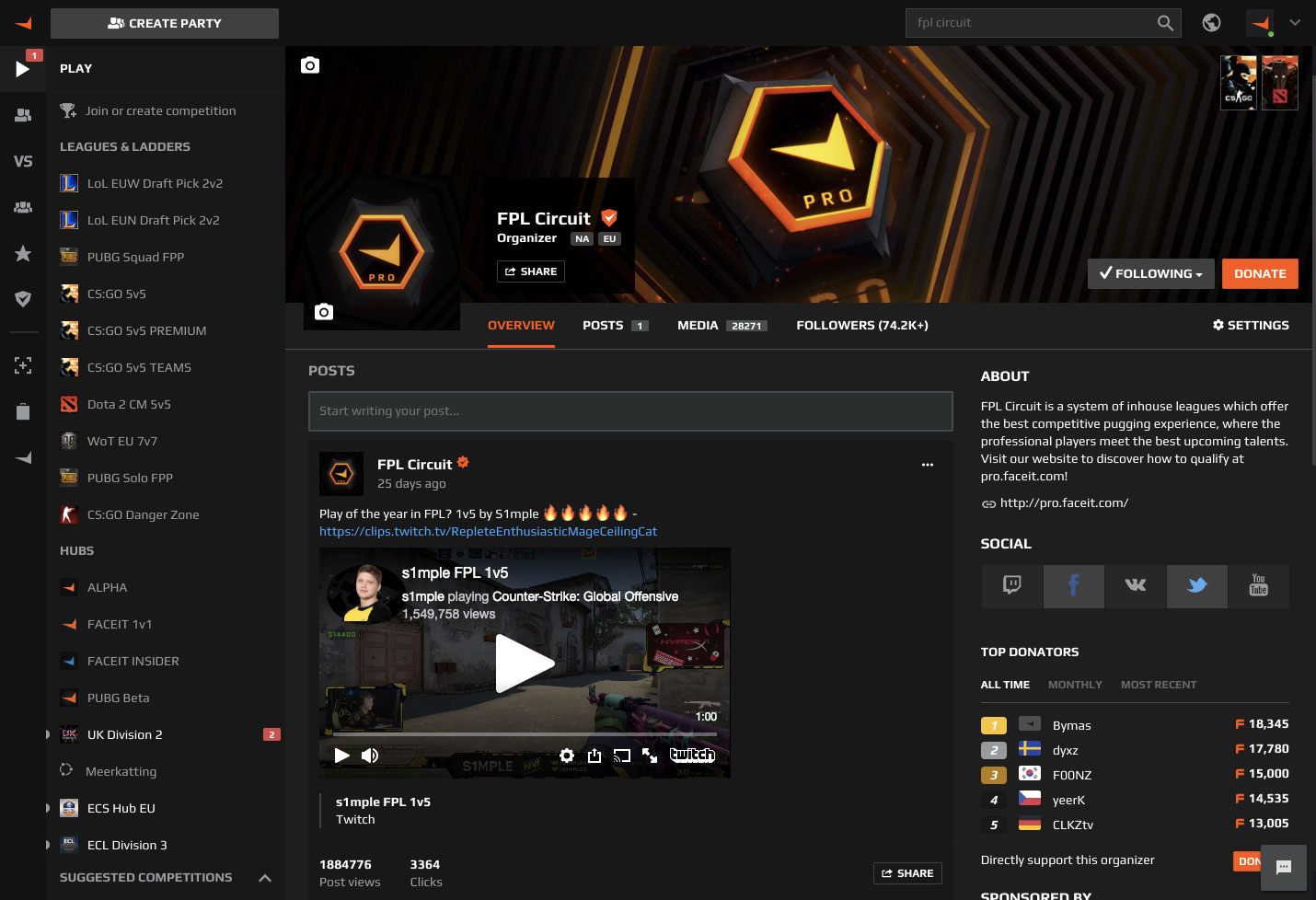 3) Post URL
People can also land on your post from a direct link. From the individual view people can easily start following you, making them a great product to increase your follower base.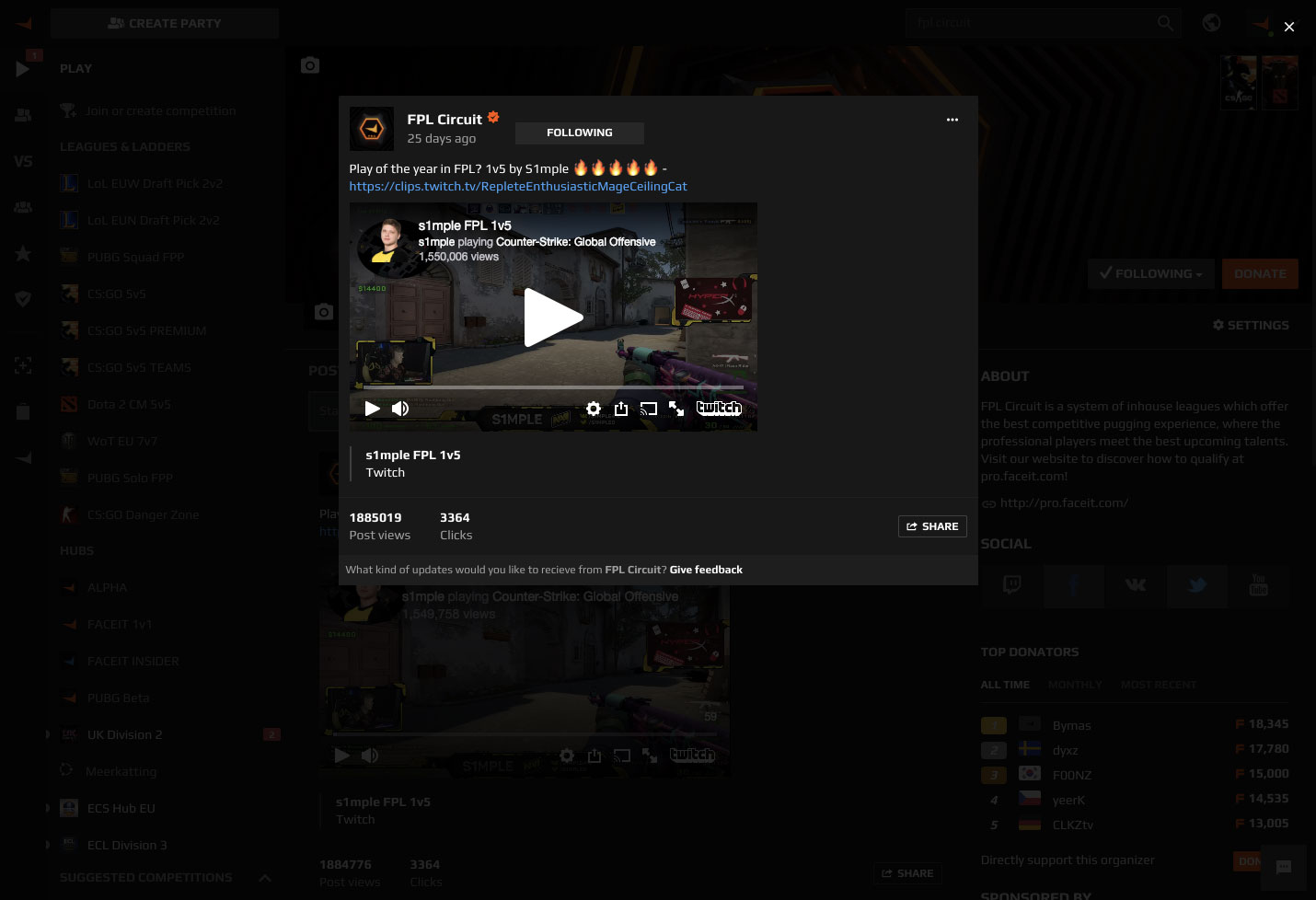 How do I create posts?
Posts can be created directly from your profile page.
To start creating your first post click on the compose box at the top of the page.
Bold / Italic text
Text can be put in bold by placing the words between asterisks (*), or italic with underscore (_).
Embedded links
Embedding images, GIFs and videos are currently only supported indirectly through the following third parties services:
Youtube
Twitch clips
Twitch streams
Imgur
Giphy
To add an embed just add a link in the compose box to the media from one of the following.
Other links will be previewed with basic link details.

How do I manage posts?
Once your post has been created you can take the following actions
Share post
Copy the URL from the address bar or click on the share button on the post to get the post url.
Delete post
Deleting posts is an irreversible action that archives the post. You won't be able to retrieve the post from any link onwards.
Pin post
As mentioned previously you can pin a post to your profile page in case case you have a permanent message you'd like to display here.
Post stats
On both your profile page and the organizer stats page you can track the following post metrics:
Post views
How many times your post has been viewed.
Post clicks
How many times your post has been clicked on.