How do I object or restrict the manner in which FACEIT processes my personal data?
As a FACEIT user you have the right to object or restrict the way FACEIT processes your personal data for marketing and social purposes.
FACEIT offers you the possibility of opting out of this by clicking on any of the unsubscribe links in our emails or through your notification settings in your account.
To do this go to FACEIT.com , log in to your account and follow the instructions below
Click on the down arrow next to your account to bring up the account menu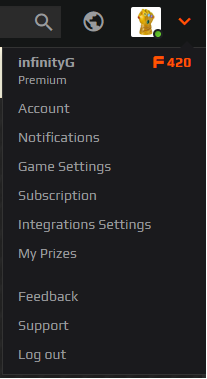 Select Notifications to get to the notifications menu

Select FACEIT News and uncheck all boxes

Select Social and edit each other notification to your desired specification