Once the server configures, please open your Dota 2 after ensuring you're on the correct Steam account.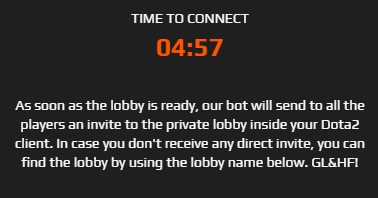 Upon opening your game, you will see a popup with an invite to the game from one of our FACEIT bots.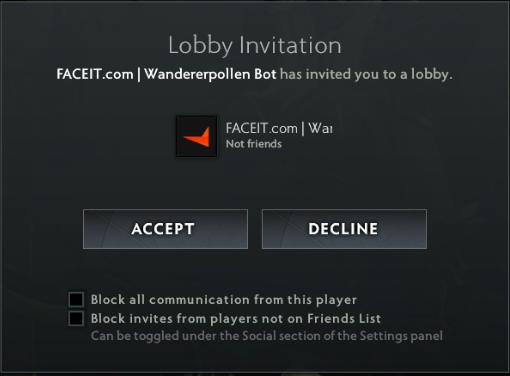 Press 'Accept' to be taken to the match lobby.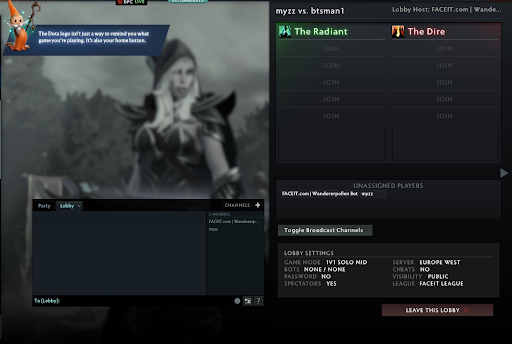 The lobby will appear on the right side of your game client, with the lobby chat to the left. Here you'll be able to see the two teams (The Radiant and the Dire), the match settings and the location.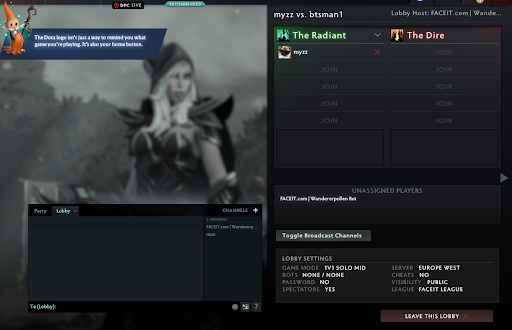 Please ensure you join the correct team, but don't worry if you make a mistake as the client will remove you from the team if you select the incorrect one.
Once all players have joined the match will start.