Inviting players
It's as simple as selecting Invite players from the selection menu in the Hub header and from there generate an invite URL for you to share. Once you click on the "Invite Players" you will see a pop up on the top middle of your screen.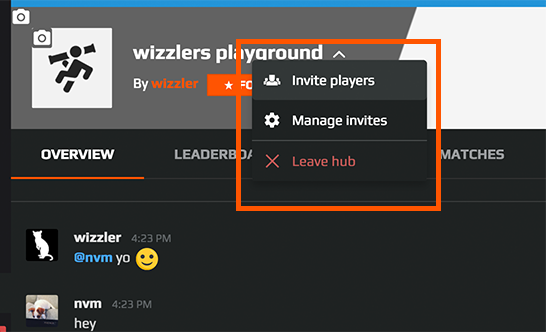 In the invite modal, you can choose to create a link that expires at some point. This could be if you've reached a number of players through the link, or even make it time based. You can also choose to invite players using a friend invite, so if you or your admin team has friends that they want to invite you can send them a direct invite from this option as well where they will receive a notification of the invite the next time they log into their account.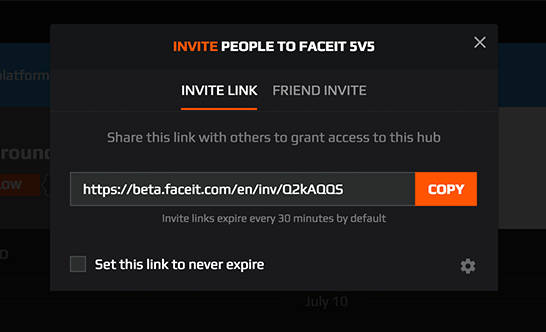 You can also allow users to join your Hub without meeting the join requirements by creating a special invite link.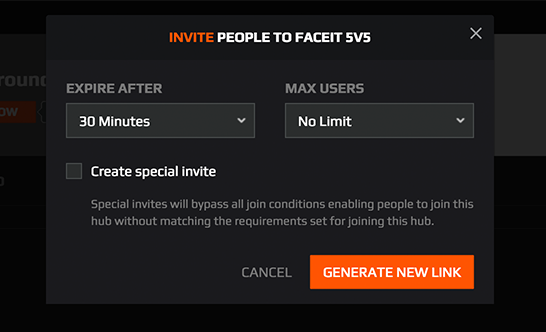 Special invites will allow anyone to join the hub even if you have restricted hub parameters like certain countries, or user ranks enabled. Thus allowing the player you give this invite to access to the hub no matter what.